More information here: http://www.sketchup.com/product/gsu.html
Sculptris
More information here: http://www.sweethome3d.com/download.jsp
Homestyler
Autodesk Homestyler is free online home design software will bring your interior design ideas and remodeling dreams to life. Take the guesswork out of home decorating and remodeling projects by laying out floor plans with all the finishing touches such as doors, windows, furnishings and colors.

More information here: http://www.homestyler.com/home
FreeCAD
FreeCAD is a general purpose feature-based, parametric 3D modeler aimed directly at mechanical engineering and product design but also fits a wider range of uses in engineering, such as architecture or other engineering specialties. It is 100% Open Source and extremely modular, allowing for very advanced extension and customization.
FreeCAD is based on OpenCasCade, a powerful geometry kernel, features an Open Inventor-compliant 3D scene representation model provided by the Coin 3D library, and a broad Python API. The interface is built with Qt. FreeCAD runs exactly the same way on Windows, Mac OSX and Linux platforms.
More information here: http://free-cad.sourceforge.net/
HeeksCAD
HeeksCAD is a free, open source, CAD application. Here are the main Functionalities: Import solid models from STEP and IGES files. Draw construction geometry and lines and arcs. Create new primitive solids, or make solids by extruding a sketch or by making a lofted solid between sketches. Modify solids using blending, or boolean operations. Save IGES, STEP and STL. Printer plot the 2D geometry or to HPGL. Import and export dxf files; lines, arcs, ellipses, splines and polylines are supported.
More information here: https://code.google.com/p/heekscad/ and https://github.com/Heeks/heekscad
K3DSurf
K3DSurf is a program to visualize and manipulate Mathematical models in three, four, five and six dimensions. K3DSurf supports Parametric equations and Isosurfaces. K3DSurf can be used by every one interested in 3D Mathematical drawing functions and don't require any special competences by users.
More information here: http://k3dsurf.sourceforge.net/
OpenSCAD
OpenSCAD is a software for creating solid 3D CAD objects. It is free software and available for Linux/UNIX, MS Windows and Mac OS X. Unlike most free software for creating 3D models (such as the famous application Blender) it does not focus on the artistic aspects of 3D modelling but instead on the CAD aspects. Thus it might be the application you are looking for when you are planning to create 3D models of machine parts but pretty sure is not what you are looking for when you are more interested in creating computer-animated movies.
OpenSCAD is not an interactive modeller. Instead it is something like a 3D-compiler that reads in a script file that describes the object and renders the 3D model from this script file (see examples below). This gives you (the designer) full control over the modelling process and enables you to easily change any step in the modelling process or make designes that are defined by configurable parameters.
More information here: http://www.openscad.org/
Art of Illusion
Art of Illusion is a free, open source 3D modelling and rendering studio. Many of its capabilities rival those found in commercial programs. Highlights include subdivision surface based modelling tools, skeleton based animation, and a graphical language for designing procedural textures and materials.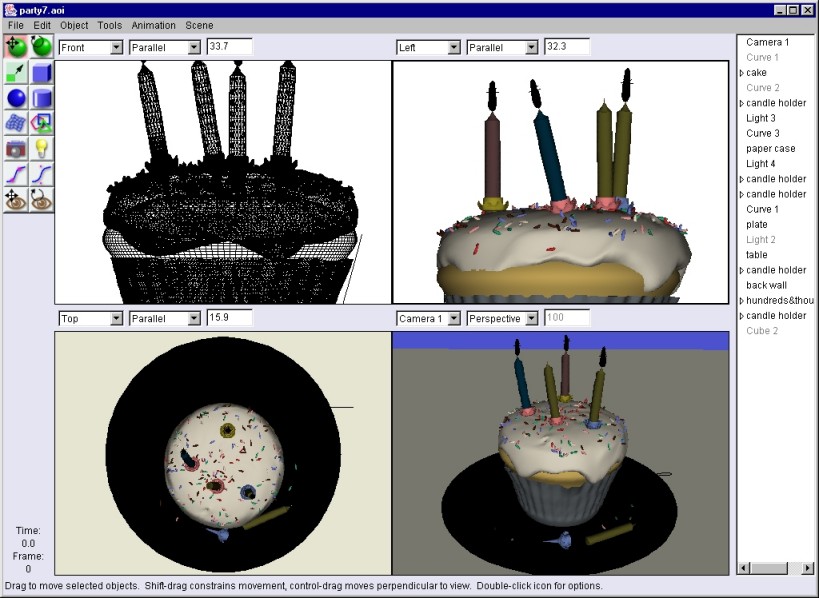 More information here: http://www.artofillusion.org/index
Wings 3D
Wings 3D is an advanced subdivision modeler that is both powerful and easy to use. Originally inspired by Nendo and Mirai from Izware, Wings 3D has been developed since 2001, when Björn Gustavsson (bjorng) and Dan Gudmundsson (dgud) first started the project. Richard Jones (optigon) maintained Wings and coded many new features between 2006 and 2011. Wings 3D is currently maintained by Dan and Richard with the help of the great community. Wings 3D offers a wide range of modeling tools, a customizable interface, support for lights and materials, and a built-in AutoUV mapping facility. There is no support in Wings for animation.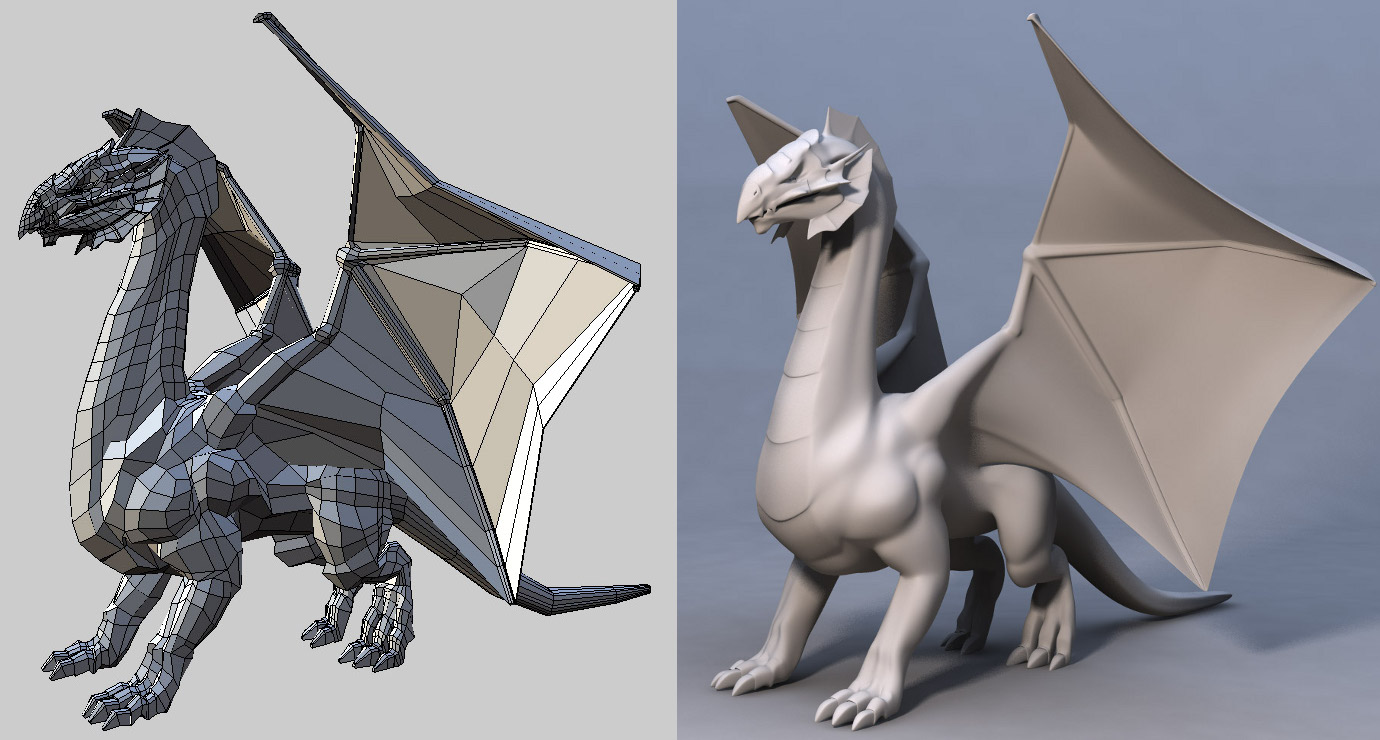 More information here: http://www.wings3d.com/?page_id=84
Truepsace
TrueSpace is a modeling/animation/rendering package. It features a plug-in architecture that allows the user to create tools to enhance the core package. One of the most distinctive features of trueSpace is its interface, using mainly 3D widgets for most common editing operations.
More information and download here: http://download.cnet.com/TrueSpace/3000-6677_4-10187286.html and here https://en.wikipedia.org/wiki/TrueSpace
Mawuna Koutonin is a world peace activist who relentlessly works to empower people to express their full potential and pursue their dreams, regardless of their background. He is the Editior of SiliconAfrica.com, Founder of Goodbuzz.net, and Social activist for Africa Renaissance. Koutonin's ultimate dream is to open a world-class human potential development school in Africa in 2017. If you are interested in learning more about this venture or Koutonin's other projects, you can reach him directly by emailing at mk@linkcrafter.com.